Dec. 14, 2018
Christmas came early this year! We are delighted to announce that ECMWF weather forecasts at 06 UTC and 18 UTC has been added to our fundamental models.
The short-term fundamental models are accordingly updated four times a day with EC00/EC06/EC12 and EC18. The data are visible on the Wattsight App and available for download from our API. The data can be viewed at our Application at "Power->Live->Fundamentals 90 Hours".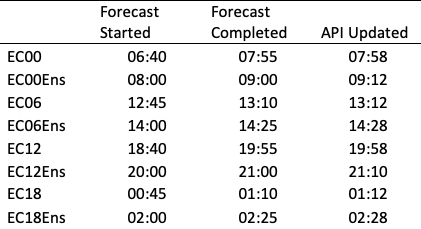 The new weather forecast was made available by ECMWF in November together with additional updates. All forecasts show hourly resolution within the first 90 hours. The EC06 and EC18 Ensembles are only available until hour 144, while the EC00 and EC12 Ensembles extend to hour 360.

We will later add an extensive blog about the weather products we are using in our fundamental models. Stay tuned.