Nov. 7, 2017
During the last months, we have updated the actual installed capacities for wind and SPV for all European countries. We have also updated the growth assumptions for wind, solar and consumption and extended these assumptions on Wattsight until 2025. You can find this information under Capacity Assumptions and Normal Assumptions Pages.
The cumulated wind and solar installed capacity in Europe will reach about 439 GW in 2025. In the charts below, you can find the total installed wind and solar capacity by the end of 2025 for different areas.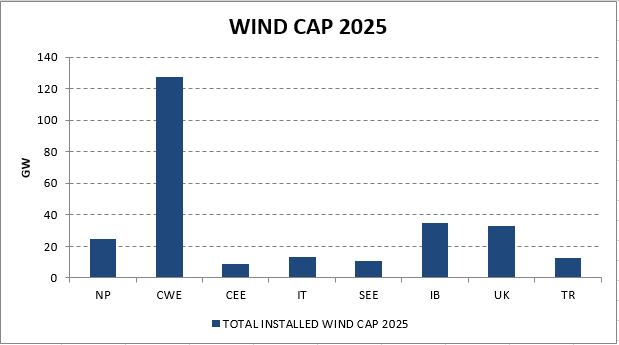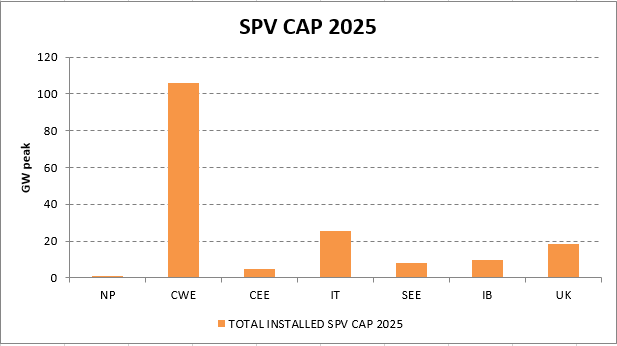 Depending on the country, we use different sources to update the historical installed capacity. With regard to the future growth assumptions for the fundamentals, we use official information like national reports or TSO scenario outlooks if available, combined with inputs from our analysts.
If you need more information on one specific area please don't hesitate to contact us at sales@wattsight.com.