We are happy to announce that we have added new hydrological models for Southeastern Europe at Wattsight. The new models represent a giant leap forward in our hydropower modeling capabilities for the region and displays Wattsight determination to deliver high-quality hydrological products for the energy market.
Launch of New SEE Hydro Models
The SEE hydropower models inherent the modeling structure that successfully has been applied by Wattsight in the Nordic and Alpine regions for many years. We are confident that these updates for SEE hydropower forecasting will be a great advantage for our customers and will strengthen Wattsight's leading position as a power market analysis provider for the region. 
Wattsight History
Wattsight launched its first hydropower models for the SEE area in 2009. The models were intentionally simple in their design as a consequence of poor data quality and availability of important hydrological parameters. However, data availability and quality have increased dramatically in recent years due to the introduction of ENTSO-E transparency pages and finally, we are able to launch advanced hydrological models for SEE at Wattsight. These models include precipitation energy, hydro temperatures, HBV inflow forecasting, Run-of-river, and total production forecasts, reservoir and snow/groundwater forecast and hydrological balance.
New Era of Hydro Forecasting
Our new SEE hydropower models rely on weekly updates of reservoir content and hourly actual production data, mainly from ENTSO-E, for each country. The countries are Bosnia-Herzegovina, Bulgaria, Greece, Croatia, Macedonia, Romania, Serbia and Slovenia. The data are used to determine actual inflow on a weekly basis. The daily inflow profiles are determined by waterflow models that apply daily observed river flows for important rivers in the region. See an example below for Bulgaria.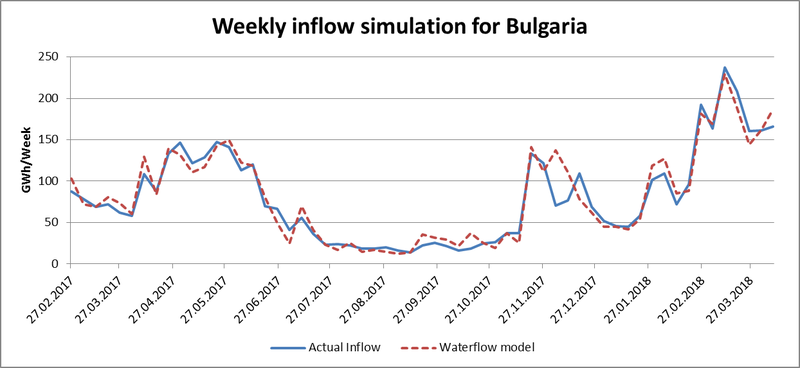 The daily inflow, precipitation energy and hydro temperatures are applied to the HBV inflow forecasting models that are trying to capture the important processes of the water cycle at the land surface. Thus, modeling snow, soil and runoff processes. The HBV models need extensive calibration and the sum of the calibrations for SEE can be seen below.
The inflow forecast from the HBV models is used in our run-of-river and total production forecasts. These are in principle daily forecasts however we apply an innovative method to create hourly forecasts that still matches the daily production level. An example of the daily run-of-river and total production forecasts can be seen below. The hourly forecasts are only available from our new Data API.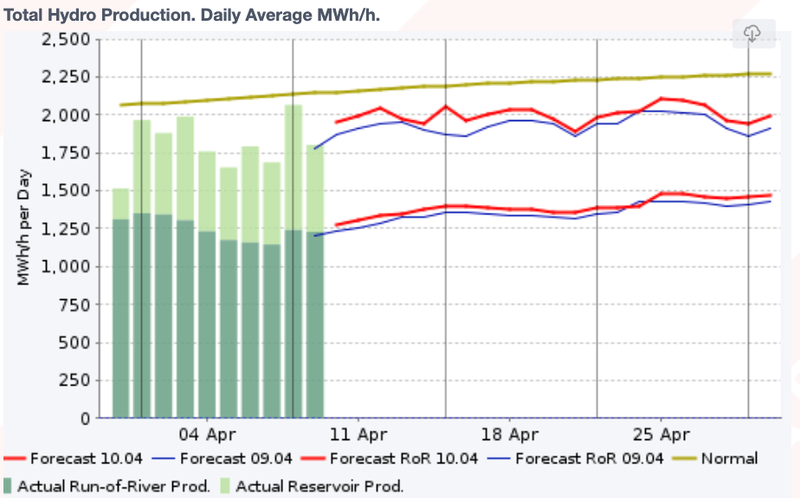 For further information, please feel free to contact us at support@wattsight.com
Dr. Joakim Blakstad
Lead Hydrologist.