Wattsight is about people. And we are growing. Therefore we would like to introduce you to some of our staff from time to time. We start off with one of our latest hires, Senior Quantitative Analyst Jan Håvard Bleka, who has worked at the Oslo office since March 2018.
Wattsight: Welcome aboard. Would you mind telling our customers something about your professional background?

Jan Håvard Bleka: I have an education in Physics from the University of Oslo with a Master's thesis on superconductors and a Ph.D. degree from an experimental work on semiconductors. I started my career at Ably, which was acquired by Thomson Reuters in 2010. There, I developed algorithms for measuring the power flow in transmission lines and thereby the power production in Scandinavia and Finland. After six years working for the Norwegian Defence Research Establishment, I wanted to work with power-related projects and joined Wattsight's Quantitative Analysis team this March. 
Wattsight: What are you going to work with at Wattsight?

JHB: My main task is to improve existing models for forecasting power production, consumption, and prices. Also, I will develop new models and algorithms to meet our customer's constant demand for first-class forecasts.
Wattsight: Share your vision with us! How does commodity forecasting look like in 10 years?
JHB: I suppose machine learning will eventually perform better than physically understood models and probably within ten years. For the time being, there is much value in understanding the underlying mechanisms. Hopefully, the black box of machine learning will become more transparent - not only do we get to know the best possible answer, but also the explanation for it.
Wattsight: The most important question at the end: Which operating system do you prefer?
JHB: Linux, Linux, Linux, Mac.
Wattsight: Thanks for the interview. I wish you best of luck for your first projects. 
---
Jan Håvard Bleka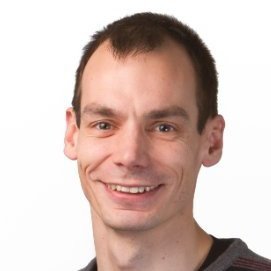 Senior Quantitative Analyst (Oslo, Norway)
Email: jhb@wattsight.com
Link: Jan Håvard on LinkedIn