Oct. 12, 2018
The methodology behind the training process of the photovoltaic model has been revised, resulting in improved performance for most countries.
A large number of photovoltaic power stations, combined with various tracking systems of the sun, might lead to quite extensive models. To cope with this challenge, our models are now using Lasso Regression in the model fitting process. This method is designed to minimize the complexity of the model, while still maintaining solid performance. 

Better Forecast Performance
Below, we have used the UK as an example to compare the performance of the newly fitted model, with the old version, showing how root-mean-square deviation (RMSD) of predicted photovoltaic production has improved. The new model is now published on Wattsight, giving all other countries the benefit of the new method as well.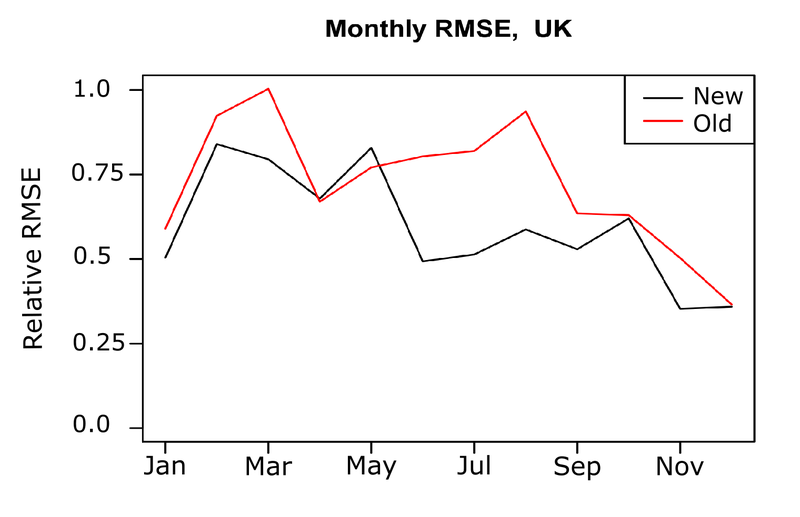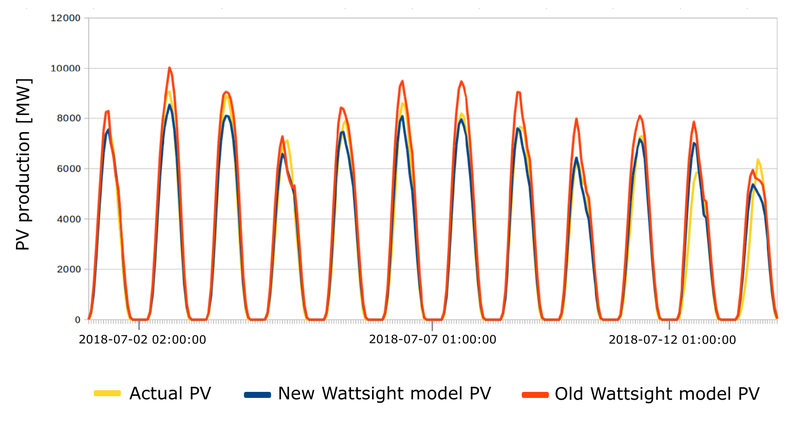 Get in Touch
Do you have questions about our Fundamental data for power professionals in general or the Photovoltaic improvement in particular? Click here, fill out the form and we'll get in touch with you.